Do you want to know how to write a rhetorical analysis essay? In this day and age, writing rhetorical analysis essays have become one of the prime academic skills. If you want to take admission to a good university, you must learn about rhetorical analysis essays.  
As you are reading this article, chances are you are a student and want to learn how to write a rhetorical analysis essay. If so, I would highly suggest you read this article to the end, as I will be covering all the steps required to write a rhetorical analysis essay. 
By the end of this article, you will have complete knowledge of rhetorical strategies and rhetorical analysis. So without wasting any further time, let us dive into it. 
How To Write A Rhetorical Analysis Essay? – Guidelines
In today's world, it is very crucial for writers to have the power of analytical thinking, which is why you must learn how to write a rhetorical analysis essay. Down below are some steps which you can follow in order to write a good and comprehensive analysis essay. 
Step 1: Acquire Knowledge 

  
Before beginning, you need to have a clear knowledge of what a rhetorical analysis is. Without having a clear concept of what a rhetorical analysis essay is, you won't be able to write a thing. Rhetorical essays are mainly essays that delve deep into finding out the rhetorical version of some text or dialogue. 
It focuses less on the context of the text and focuses more on the reason behind the words said, its techniques, and its effects. So as you can essay, rhetorical analysis is very much different from descriptive, narrative, or expository essays.  
Step 2: Know About Ethos, Pathos, And Logos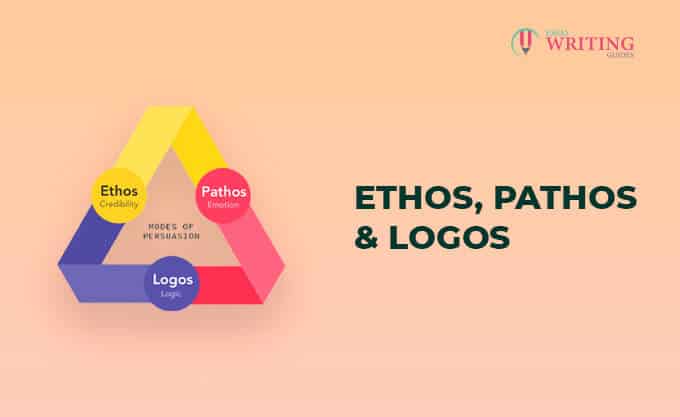 The next step in order to learn how to write a rhetorical analysis essay, you need to take proper preparation. You should have a firm knowledge of the rhetorical meaning of the subject matter. Also, you need a complete knowledge of Ethos, Pathos, and Lagos. 
Ethos is the part where the writer establishes his credibility. It is actually the writer's credibility on the theme. He must give the audience a reason why they should believe in him. 
Pathos is the part where the audience comes into play. Pathos is the reaction of the audience to the statements made by the essay writer. 
This is the part where you provide proper arguments to influence their way of thinking of the subject matter. 
Step 3: Ensure That It Is Organised
Knowing how to write a rhetorical analysis essay can be quite a handful, especially if you do not create a proper outline for it. Having an essay outline is very important to write your essay in an organized form. 
Since you are writing this for academic purposes, organizing your essay becomes all the more important. You should follow the traditional 5 paragraph format. Your rhetorical analysis essay must contain an introduction where you make a thesis statement. 
Then it has to be followed by the body part. Ensure that the body is at least divided into three paragraphs. At the end of each paragraph, you must give a small conclusion. At the end of your essay, there should be a conclusion where you should include a summary of all the conclusions.     
Step 4: Do Your Research
While learning how to write a rhetorical analysis essay, it is important that you conduct proper research on the topic. Since you will be writing for academic purposes, chances are you will get a topic that will be unknown to you. 
So I would suggest you conduct research on the topic, look at other examples of rhetorical analysis essays on that topic. While researching, you will get a lot of information that will be irrelevant; make sure you do not include them in your essay. 
If you are writing your essay on a computer, you can take a step further and save all the relevant information in a particular folder so that you do not have to check back and forth on the Internet.  
Step 5: Keep Asking Questions
This is one of the most important steps of learning how to write a rhetorical analysis essay. You have to keep a very persuasive attitude. You need to continuously keep asking questions to yourself. You have to ask yourself questions like 
Who is my target audience?

What will be my argument?

What will be my strategy? 

What is the purpose of my writing? 
When you keep asking yourself such questions, you will be aware of the process. It will help you to create a summary of the things that you need to do. 
Step 6: Keep Referring To The Guidelines
You must always refer to the guidelines your instructor has provided. As you can already tell, rhetorical analysis essays are not normal descriptive essays. You need to have an eye for critical and analytical thinking, and otherwise, you won't be a good essay writer. If needed, highlight the specific parts that you do not understand. 
You can also ask your teacher to explain them to you in detail. You also need to pay special attention to the language that the author is saying. Get very deep into it and figure out the exact emotions he wants to convey.   
Step 7: Revise, Proofread, And Submit
Last but not least, you must remember to go through your essay. You must ensure that your rhetorical essay does not contain any grammatical errors and that it is 100% plagiarism-free. 
You have your essay proofread. Even though proofreading might not look like a big thing, it actually is. The credibility of your essay lies in it. 
Final Thoughts
There you have it. Above were the steps to know in order to learn how to write a rhetorical analysis essay. I hope this article has given you some clear insights into rhetorical essays. If you have some questions or feedback in regards to this article, you can comment on them down below.    
You May Also Like: