When our kids start writing essays, they start with some basic ones. Like "What is your favorite destination to visit," "Your favourite hobby," "Your favorite festival," and many others. But today, we are going to give some examples of writing an essay on the happiest day of my life.
Let's see how it can be done.
Essay on the happiest day of my life (300 words)
How would you feel if you had planned a trip for 2 months and you could not go on the trip? You would feel bad right? I am feeling it right now. It was I who planned the trip and made the itinerary. Every time we planned this, it got canceled but not this time.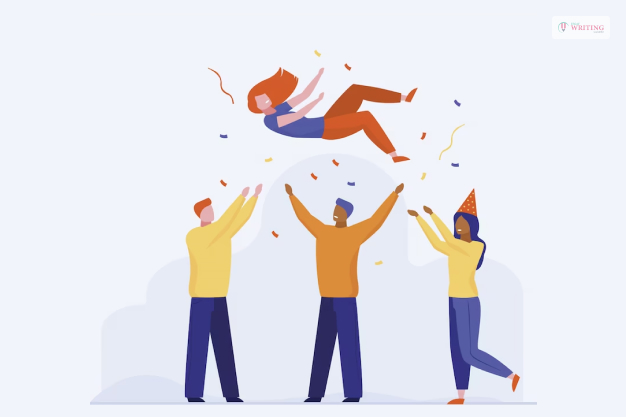 The trip was happening after a long time. It was two years ago when the last trip happened. So we decided to make this trip happen. And it was actually happening this time until the date for my NET exam got disclosed. There was no point holding them back just for me, so I asked them to go for the trip and bring me something nice.
It was right in the middle of the trip, and there was no way I was going to miss the exam. So with a heavy heart, I bid them goodbye as they set out for the trip. While they were having fun on the beach, I was preparing for my exams.
They were putting up Instagram stories, and I was sitting in my room with my face buried in books. And then came the big day. The day of my exam and it went smoothly. After coming back from the examination, I was feeling very low as I was all alone, and they were having fun.
That is when the magic happened. I got the mail from the airline's company that my ticket was confirmed for Bangkok, and it was just in two days. At first, I was confused then I got the call from my uncle. He arranged this trip for me and my cousins.
Well, I couldn't be happier. A trip to Bangkok, and that to all expenses paid. Can you believe it? Even I couldn't, but that has to be the happiest day of my life. And just to let you all know, I passed the test as well.
Essay on the happiest day of my life (500 words)
I was always told that everything had been planned for before our birth. We cannot cheat destiny. And by this time, I had started believing that nothing good was in store for me and my family. We have to go back a few years to get a clear picture.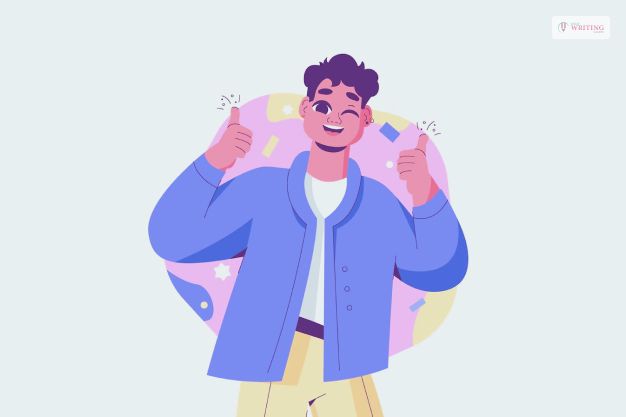 It was the summer before our graduation. My twin brother and I went for a picnic with our family. It was a bright day, and suddenly while we were returning, it started raining. My father was driving the car, and it was raining so heavily that we couldn't even see anything that was in front of us.
So, we decided to stop and wait until the rain stopped or at least reduced. But unfortunately, we didn't get the chance, and a car came in front to save us; my father turned left, and somehow the car door opened, and my brother fell from the vehicle.
Though we immediately took him to the hospital, he had lost a lot of blood and was in terrible shape. They took him to the operation theatre, and we were hoping for good news, but we got the worst ever news possible; he had gone into a coma. It has been five years since then.
We celebrated his birthday with him in the hospital every year, visited him every day, and prayed for his recovery, but nothing worked. Nothing has been the same ever since. And last week, the doctors called us in and informed us that there had been no improvement in his condition for years and that it was we let go of him and got him off life support.
It broke my family even more than it was. I couldn't even look at my father. He was punishing himself for this, and we couldn't control him. But there was no other option left, and we put ourselves together for it and went to the hospital that morning.
When I was near his cabin, I heard a familiar voice I hadn't heard in years. It was my brother's. He was up. He came out of the coma that morning, and the doctors didn't inform us so we could cherish the moment.
I couldn't contain myself and hugged him right away. My father kneeled on the ground and started crying. And the happiness in my mother's eyes cant be described in words. They kept him there for two more days, and then we took him home.
He was so happy to be home again but upset as well, as he had lost five years of his life. We had a party and celebrated all five of his birthdays again. My family was finally whole again. So if I am asked about the happiest day of my life, I don't think I would take a split second to feel what it is. It would be the day I got back my brother.
Essay on the happiest day of my life (800 words)
Who do you love the most? Your child? Your parents? Or your grandparents? Some would give a very diplomatic answer but not me. I am pretty clear about the fact that I have loved one person unconditionally throughout my whole, and that person is no other than my grandma.
I never knew love like this until I grew up. But by the time I understood that I had lost her. She suffered from a long illness, and in the end, she got paralyzed and was unable to speak. It was so painful to watch, I can't even imagine the pain she felt inside.
She was such a beautiful human being. She taught me to be empathetic, kind, and helpful. She used to tell me stories about how she helped people in need and how that quality was diminishing day by day.
I love to bake, and it was that lady who taught me that. I have a lot of memories of baking cookies with her, and she scolded me for eating the dough. She taught me how to ride the cycle and helped me with homework. And also saved me from homework when my mother used to scold me.
She made me my favorite treats and used to sit by my side when I was sick. Whenever she heard anybody scolding me, she came to my rescue. But if I made any mistake, she used to tell me about that as well, but in a way that would make me realize that I did something bad, and I never used to do that again.
Well, there are no words to describe her love for me. It was hidden in those small gestures. A grandparent's love can never be compared to anything else in this world. At least I can. If I start counting memories, then I will lose track of time and end up writing an essay for two thousand words.
The person who taught me the meaning of life, love, and everything in between left me in the prime of my life. A death that changed my life and my perspectives in many ways. I stopped doing a lot of things that I used to love and started doing a lot of things that meant a lot to her. 
She was an animal lover, but I used to be so scared of all kinds of animals. She wanted to keep a dog in our house, but because of my fears, she never did. So after her death, I got a husky and a German Shepherd in our house. But I don't bake anymore.
So after her death, I wanted to do something for her. Remembering her, the kindness in her heart, and her love for strangers, I wanted to build a home for old age people and orphans together. A place where they will get the company of one another.
People who are alone and don't have anybody to take care of them would stay here, and children who are orphans and have nowhere else to be would stay here. The kids would get guidance and knowledge from the elderly people, and the elderly people would get the company of the small ones and get themselves occupied.
This would be a kind of community where people who have no one can be there for each other. I started working at the age of eighteen and started to save money for this wish to come true. I didn't want my parents to help me out with this. And it began to feel real when I was twenty-four.
I started building it when I was twenty-four and finished it when I was twenty-six. The day I opened the home for those people was a very emotional day for me. Seeing those people all alone, with nobody to take care of them, made me very emotional. But I was glad they had me, and from now on, I would be there for them, to look after them, to take care of them.
Well, the day this actually happened would definitely have to be the happiest day of my life. Making my one dream come true and too for my grandmother was the ultimate happy moment for me. Now the home is ten years old, and there are many people here now. I started my family with five members, and now I have sixty-five members.
I have no words to express the happiness they can provide. Whenever I am low, those kids, those elderly people, and their unconditional love make my heart warm. They never let me feel alone. They remind me of the love I used to miss after her death. But now, i always feel her around. It's like she helps me to take care of these people. From strangers to family, they made my life full.
Conclusion
I hope the above-given essays will give you a clear idea of how to write an essay on the happiest day of your life. Take note of these, write one on your own, and see how well you can write it.
Have you read these?
👉 Speech About Life: Inspirational Speeches to Live By
👉The Impact of Social Media on Society: A Critical Essay