It is important to find a goal in life; the earlier we find our goal, the better it is for us to create a successful path to reach it. Students often have to write an essay on their goals in life.
Are you also trying to write an essay on 'my goal in life?' if so, this article contains three different samples within three different word volumes for you to check out.
You can go through these samples and write an essay on the same topic in your own words. Here are 'My Goal in life' essays within 100, 200, and 500 words. You can check them out without any delay.
My Goal In Life Essay: 500 Words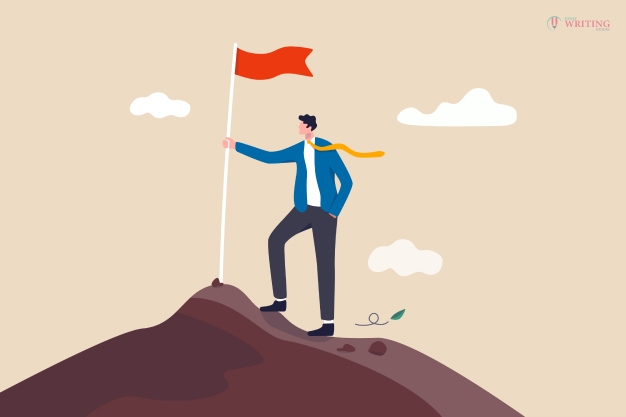 An aim in life or a goal in life is essential for us to have meaning about who we are and what we stand for. There is a goal set in everyone's life that is determined by aspirations and individual imaginations. We set a deadline that pushes us to finish our goal within that set time limit. I, like all the people in the world, have a goal that I want to archive.
What Is Goal In Life
We grow up surrounded by people, community, and organisations that teach us little by little, helping us form our life's goal
Influenced by their surrounding, people aspire to become a doctor, an engineer, a teacher, a businessman, a firefighter, and more. People have their personal, spiritual, social and professional reasons for setting a goal in life.
My Goal In Life: To Be A Doctor
I was brought up in a village, and I have seen the lack of enough doctors and affordable treatment. That's why I decided to become a doctor and serve the people in my locality.
A doctor is someone who cures people of different diseases, wounds, and injuries. They diagnose the patients and provide them with proper medications, and cure them. Doctors also perform surgery if needed. Aside from all that, doctors also provide hope to their patients and their families.
Why Do I Want To Be A Doctor
Doctors make it their profession to be responsible for high life expectancy and ensure the well-being of society. Thanks to improved medical experimentation, many patients can also cure diseases such as cancer. These patients owe their life to the doctors who treated them with all their patience and care. Their skills and dedication result in the well-being of the many people's lives.
In addition to the huge responsibility doctors possess, it is also a risky job. They have to closely treat patients with dangerous infections and viruses which expose them to those infections, making their lives vulnerable. For example, during the covid-19 outbreak, the doctors were the frontline workers who were treating the patients from close proximity. Their humane effort make being a doctor a profession that requires lots of sacrifices.
I am a studious pupil, and I wove to keep working hard and smart to achieve my goal in life. I swore an oath to myself to study diligently until I got selected for Medical Faculty. It is necessary to keep learning continuously and minutely if you are pursuing medical studies as the goal of your life, and that is exactly what I am doing to reach my goal in time.
Conclusion
In conclusion, whatever our goal is, it takes the utmost level of attention, passion, and diligence for us to reach the success we dream of. Instead of being a doctor, someone might want to be an engineer, an architect, or a filmmaker. But, despite what we aspire to achieve, we need to put in honest hard work. Only with consistent and religious hard work can one reach their goal in time. As someone aspiring to be a doctor, I want to make my effort count.
My Goal In Life Essay: 200 Words
Every human being has a goal in life. While some of us aspire to build a profession of a high standard, some of us tend to pursue a spiritual life. My goal in life is to become a teacher and be an active contributor to the society I live in. I aspire to become a teacher like my History teacher in School. He is so knowledgeable, yet he is very humble and meek.
My History teacher has immense knowledge of my country as well as global history. He teaches us history as if he is telling a story. He is also a role model for teaching us good manners. My goal in life is inspired by the personality my teacher lives by and the effort he puts into teach us to become better students.
As a teacher, I want to help poor children with free classes and provide learning accessories to those who cannot afford them. I also want to make better human beings out of my students and pass down the morals and values my teachers taught me.
In conclusion, I want to become a teacher so that I can help children of my next generation improve their personalities, make them self-reliant, and build better human beings out of them.
My Goal In Life Essay: 100 Words
Having a goal in life is essential for every human being. A goal gives someone the drive to move towards a future they want to build. It gives people a reason to wake up in the morning and start hustling. My goal in life is to become a successful businessman. My uncle is my role model for becoming a successful businessman.
My uncle started a small business, and now he has made significant growth out of it. He is very punctual and self-reliant. Inspired by him, I want to start a business of my own and make it successful. I know that my goal will take a long time to reach, and I have to overcome lots of hardships and difficulties. But, I want to be resilient throughout and make my goal a successful one.
Bottom Line
I hope that these essays were helpful. You can use these samples as references to write your version of the same essay for school assignments or any other projects. Thank you for reading until the end of this article.
However, if you have any extra queries that you need answers to, please leave them in our comment box below. We will be sure to check them out in due time.
Read Also: